Mortal Crowns Devlog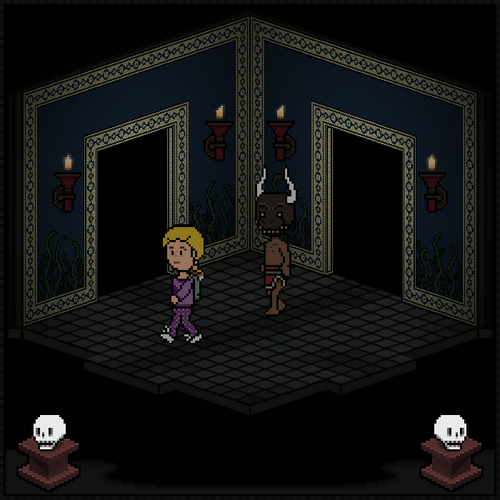 Free-To-Play Status
It's been a few weeks since I released Mortal Crowns: Level One. Although I had initially set the game to have a minimum price of $3, I've now changed this to be "Free-to-play". I will be changing the title to Mortal Crowns: Early Access.
Since I did not have a development log prior to uploading the game (nor any real social media related to the game) the interest/interaction with Mortal Crowns has been virtually non-existent. This was something I had anticipated, but I preferred to focus on the game itself rather than presenting it's development. At this point I'm realizing that rather than trying to monetize a unknown game, it'd be better to let users download the game for free. This way I can collect feedback more easily and apply it to other sections of the game.
This chapter of the game contains the first level of the labyrinth. The plan was to have future installations introduce the remaining levels. As I am beginning to work on the remaining levels, I feel inclined to improve the game systems to make development easier and the final product more polished. There was also content from the first floor which I decided to cut in interest of time.
Bottom-line, the current plan is to continue development of the overall game, and work towards releasing the full game at one time rather than in a chapter format. If you're interested in the ongoing development of Mortal Crowns please follow this project.

Any and all constructive feedback would be much appreciated! Donations would also be instrumental in allowing me to work on this project.
Thank for stopping by! Cheers, Tony